On the Road
I travel all over the United States. I'm usually gone one week out of every month on average. I make several trips to Salt Lake City every year to use the Family History Library there.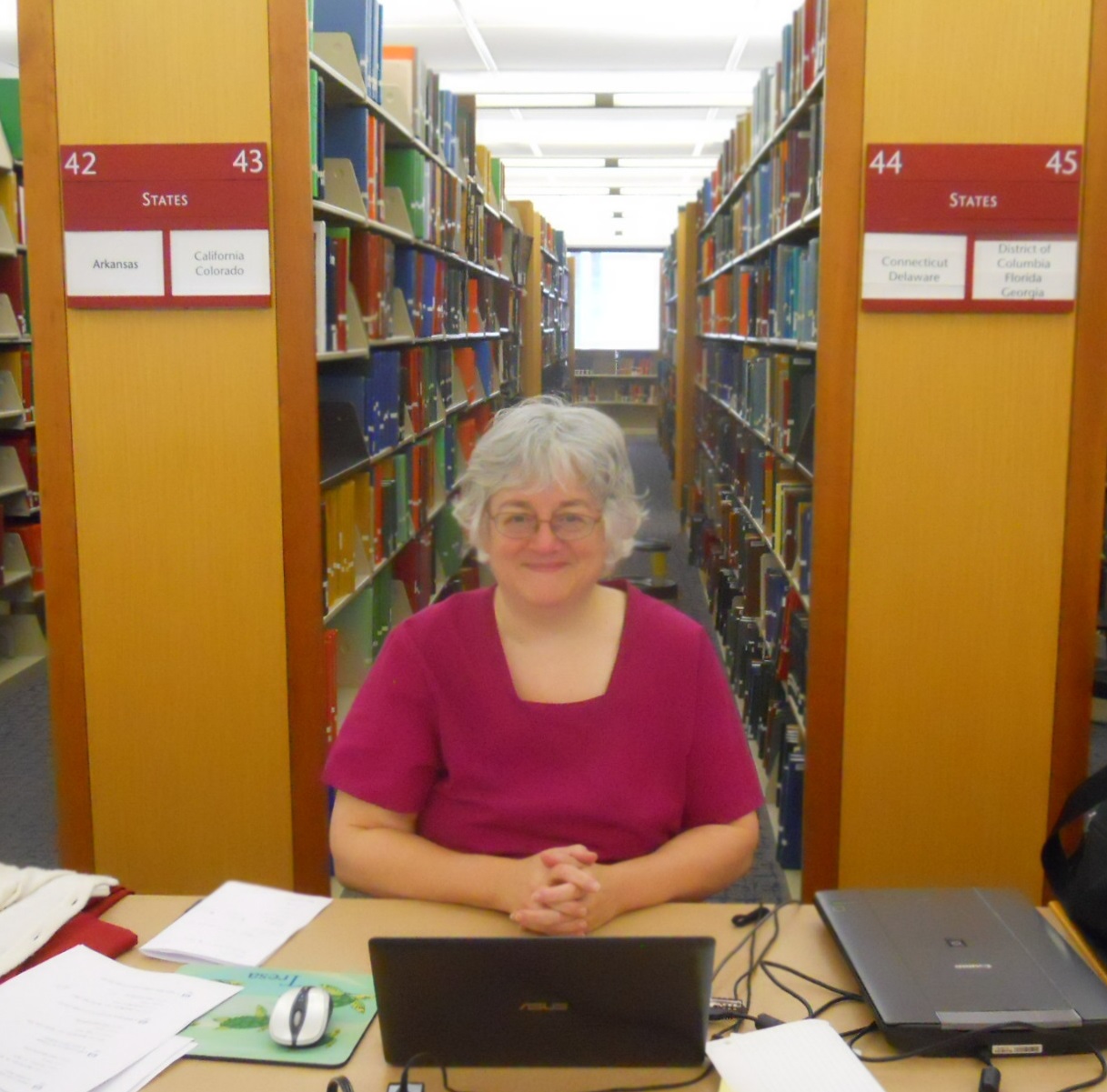 I am fortunate to have the Dallas Public Library close by. When I'm in town I'm there on Wednesday from 10-3. I volunteer on some Sundays at the genealogy volunteer desk.
Some of my favorite on the road facilities are the Tennessee State Archives and Library in Nashville, Tennessee; the Virginia State Library in Richmond, Virginia; the Historical Society of Pennsylvania in Philadelphia, Pennsylvania; and the North Carolina Archives in Raleigh, North Carolina.